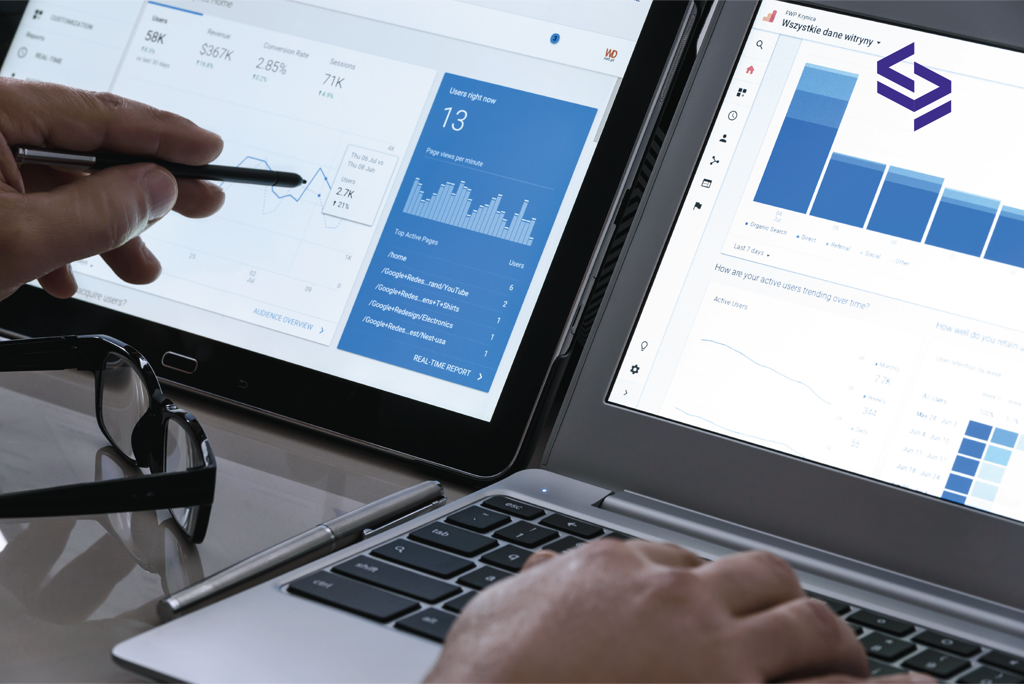 Are you prepared for the future of SEO?
Search Engine Optimisation (SEO) has evolved significantly in recent years, and it is essential for dealers to adapt their strategies to stay ahead of the competition.
The traditional approach to SEO, which primarily focused on using keywords and meta tags to rank higher in search results, has become obsolete. In today's digital landscape, dealerships must adopt a holistic approach to SEO that considers the entire customer journey and user experience. In this article, we will discuss the most critical aspects of SEO in 2023 and beyond.
One of the most crucial components of SEO is content. Content marketing has become a vital aspect of SEO, it enables dealerships to attract and retain the attention of potential customers. High-quality, informative, and engaging content is essential for driving traffic to a website and increasing brand awareness. This includes creating blog posts, case studies, and more. The key is to create content that addresses the specific needs of your target audience, and that provides real value in terms of educating and informing them.
However, creating high-quality content is not enough. Dealers must also ensure that their content is optimised for search engines by incorporating relevant keywords and meta tags, and by using structured data and schema markup.
Another essential aspect of SEO is technical optimisation. Technical SEO refers to the behind-the-scenes elements of a website that influence its visibility and ranking on search engines. Technical optimisation includes ensuring that the website is mobile-friendly, has fast load times, and is easy to navigate.
Additionally, it includes making sure that the website is properly indexed by search engines by using structured data, sitemaps, and robots.txt files. Furthermore, dealerships must ensure that their website is user-friendly, with a clear and intuitive navigation structure, which makes it easy for visitors to find the information they need, and that makes it easy for them to convert into customers.
Link building is another vital aspect of SEO. Link building refers to the process of acquiring links from other websites that point to a company's website. These links act as "votes of confidence" for search engines, signalling that the content on a website is valuable and relevant.
Finally, one of the most critical aspects of SEO is the role of analytics. In today's digital landscape, data-driven decision-making is essential for the success of any business. Dealerships must track and analyse website traffic, bounce rates, conversion rates, and other important metrics to identify areas where they can improve their SEO strategy. By analysing data, dealers can make informed decisions that will help them achieve better results, such as identifying which pages on their website need improvement, or which keywords are driving the most traffic.
Additionally, it's essential to stay updated with the latest SEO trends and algorithm updates to ensure that the SEO strategy is up to date.
Future-Proofing SEO
SEO is an essential aspect of digital marketing that is constantly evolving. As technology and search algorithms continue to advance, it is crucial for dealerships to stay ahead of the curve and adapt their SEO strategies accordingly.
Thankfully, this is all taken care of as part of the Geronimo Programme. Geronimo works with the local OEM teams and each individual dealership to build an effective, localised and time-sensitive search presence tailored to their specific needs. Geronimo provides dealers with first-class, proactive support and advice on all aspects of organic Search Engine Optimisation (SEO). A Geronimo Digital Content Manager (DCM) treats each dealership as an individual and develops clear, effective strategies to suit their unique needs and the priorities of that business.
Geronimo uses advanced SEO tracking software to track and report on the local Google search performance of every OEM and car dealer website on the Geronimo programme. Based on these reports the dedicated team of multilingual DCMs will work directly with each individual dealership to produce new, localised and relevant content for the website to boost the Search Engine Results Page (SERP) performance. Once the search phrase has been fully optimised, the DCM will speak with the dealership to add a new search phrase and start the optimisation process again. This cycle of analysing the performance and optimising at a local level, based on search volume data related to the individual business is key to ensuring the best possible organic search position and minimise the dealerships spend on paid marketing.
At the same time, the Geronimo team works with the local OEM teams to define national priorities, support broader search goals, and prevent unintended internal competition.
In the future, we can expect to see a greater emphasis on user experience and customer journey optimisation, as well as a continued focus on technical optimisation and link building. Additionally, the use of artificial intelligence and machine learning in SEO is likely to become more prevalent, allowing for more precise and targeted optimisation efforts.
Furthermore, the role of voice search and virtual assistants in SEO is expected to grow significantly in the coming years. As more and more consumers turn to these devices to perform searches, dealers must optimise their content and website for voice search queries. This includes incorporating long-tail keywords and natural language into content, as well as ensuring that website content is structured and easy to navigate.
In addition, the importance of local SEO is expected to increase, as more and more consumers search for local businesses online. This includes optimising for local keywords, building online reviews, and ensuring that the business is listed on local directories and maps.
Moreover, the importance of measuring and analysing data will continue to be a crucial aspect of SEO. Dealerships must invest in advanced analytics and reporting tools to track and measure the effectiveness of their SEO efforts and use this data to make informed decisions and optimise their strategies.
In summary, the future of SEO is a multifaceted and ever-changing landscape that requires a holistic and data-driven approach. Dealers that stay informed about the latest trends and invest in advanced technologies and analytics will be best positioned to succeed in the future.
News & Blog