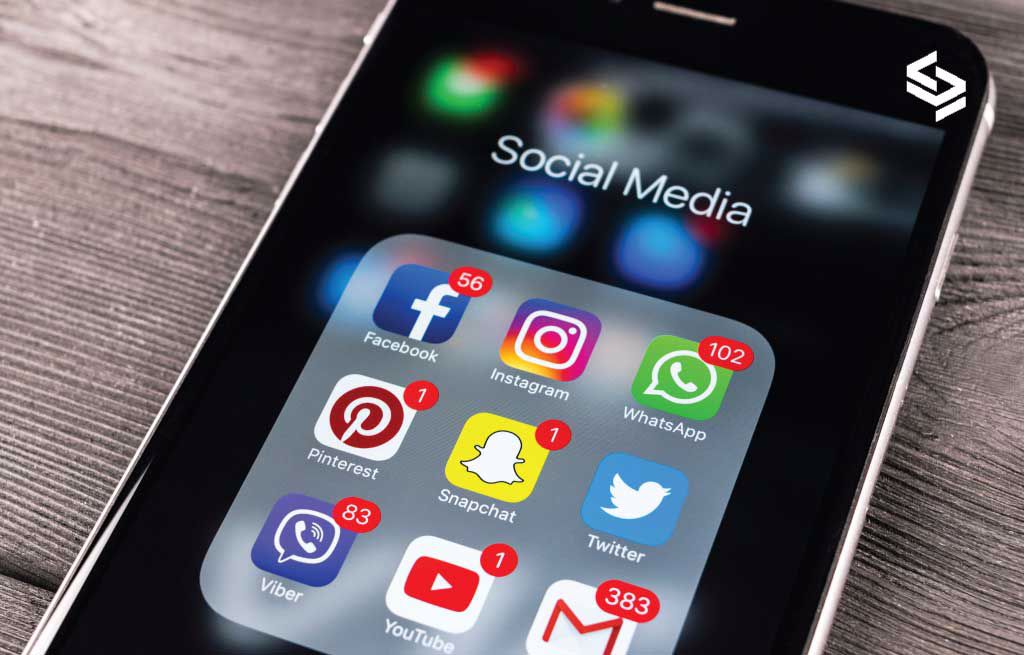 Social media trends to watch out for in 2023
2022 was quite the year for social media platforms with the likes of TikTok booming and Twitter facing uncertainty following Elon Musk's takeover.
Last year's social media landscape saw the continued success of short-form video content and social commerce. Early signs through 2023 show TikTok's rapid growth has no intention of slowing down, the app surpassed 1.8 billion users at the turn of the year. With many rival apps imitating popular features, it sure must be flattering for the heads at TikTok.
Popular brands, such as Ryanair have taken the Gen-Z (age demographic 10-25) app by storm, jumping on hilarious, current, and brave trends to make their mark and reach a new demographic of social users.
UK consumers continue to transact via social media, with an estimated 15.1 million UK social buyers this year alone. However, this is just the start, the dominance of TikTok shop combined with the creator economy has laid a strong foundation for the future of social commerce in the UK and globally.
In this blog entry we look at a few social media trends we see prominent in 2023, which be implemented into any of your social media strategies.
The value of user-generated content.
Recent consumer statistics revealed that 81% of people are influenced by their friend's social media posts, refining your social media strategy to a refined and clean feed featuring people using and loving their products.
People want to see real experiences when showcasing products, something brands should strongly consider during 2023.
The need for authenticity and the DIY approach to TikTok.
As mentioned earlier, signs indicate that the TikTok hype won't be calming down this year. Naturally, many brands are considering whether they should have a presence on the app. A key learning from several TikTok experts was the need for authenticity.
With the key demographic of this platform being Gen-Z the so-called 'zoomers' generation, brands need to step away from the brand-first approach on TikTok. The focus should be less on the products and 'sell' messaging, and more on forming an emotional connection with your core customer demographic.
Reacting to current affairs, the ability to laugh at yourself, and moving away from the high budget, overly polished product ads, to a more DIY, 'rough and ready' content format is a proven way should brands wish to succeed on the TikTok algorithm.
Brands from all industries deserve a spot on TikTok, the key to succeeding is finding your niche and providing genuine value with your content. With over 1.8 billion people on the app, there's always a niche waiting for your content.
LinkedIn's shift to a consumer-centric algorithm.
For years, LinkedIn has been seen as the professional network for corporates and brands. Nevertheless, last year saw several updates that seem like the app is heading towards a consumer-centric focus.
With the introduction of the 'laugh' reaction and features that mimic Instagram stories, heads at LinkedIn not only want to increase in-app engagement but also change the tone of the content.
Audiences resonate with emotion-based content. Historically, this has meant that career milestones, new jobs, and promotions have been some of the most engaged with content on the platform but recently we have seen a shift toward LinkedIn feeds being filled with personal stories. In a post-pandemic world, LinkedIn audiences are interested in seeing brands return to a sense of normality.
How Twitter will continue post a Musk invasion.
It's safe to say 2022 was all chaos at Twitter HQ, with many brands and advertisers fearing their presence over the decline in moderation of hate speech, misinformation, and the rise in fake accounts.
Amongst all this, large brands continue to deploy their organic and paid strategies – it seems all is not lost.
Looking forward in 2023, Twitter remains a top site for news agenda. Bite-size news hits will continue to be a trend on the app. Before Musk's takeover, Twitter feeds were being updated to allow for vertical video content, another strong indication that video content currently dominates all social media channels. Finally, it seems longer tweets may be on their way. This has divided opinions as ultimately Twitter will lose its USP, but the real impact is yet to be seen.
Food for thought…
The social media landscape is always evolving and can be an unpredictable landscape for brands. As TikTok continues to rise with bigger and better updates, it will be interesting to see how the likes of Twitter and LinkedIn react to maintain their share.
Overall, our prediction is that the creator economy will continue to boom in 2023, with a renewed focus on authenticity and realism, helping brands to navigate their way when it comes to content strategies and execution. If brands want to succeed and build brand loyalty and customer retention, they must be socially aware and see the benefit of working with smaller creators with either a social cause or authentic content type.
What does this mean for dealerships using the Geronimo platform?
Geronimo brings creativity and automotive passion to all the assets it produces for each individual dealer inclusive as part of the programme.
Our Digital Content Managers (DCMs) work with each individual dealership to develop effective social media campaigns and content appropriate to each business and culture.
Geronimo's unique structure of over 1,700 dealerships around the world enables us to look at the best-performing campaigns and roll out these learnings in localised marketing initiatives to boost traffic and customer conversion. As part of this, dealers receive top tips of the month and "dealer content of the month", which is all about showcasing the best converting social media content across all Geronimo dealer websites globally.
News & Blog