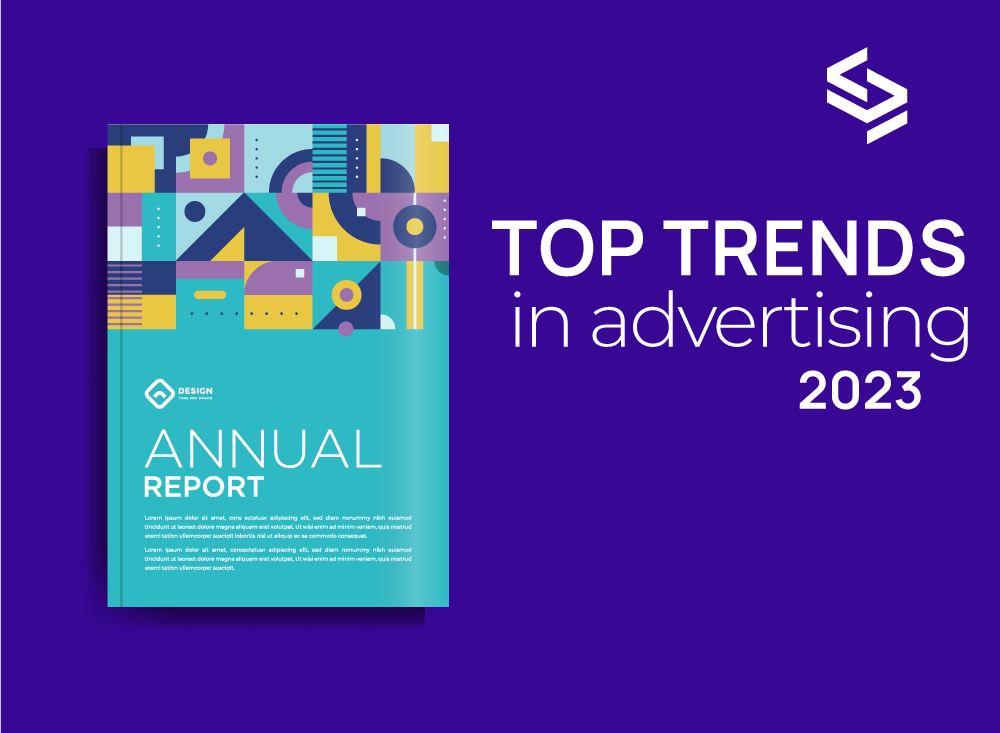 Top advertising trends for 2023
One of the key features of the Geronimo Programme is that our unique structure allows dealers from around the world to learn from each other's campaign success stories and use this data to develop more effective campaigns in the future.
With this in mind, our Digital Content Managers (DCMs) have gazed into a crystal ball and made some predictions about what they think is likely to be the biggest advertising trends to keep an eye out for your marketing strategies in the next 12 months.
1. Artificial Intelligence (AI)
In this modern world, Artificial Intelligence (AI) powers all forms of marketing. One of the quiet trends over the last few years has been the integration of AI into almost every digital advertising channel, by way of algorithms. Algorithms determine the social media posts that you see, the search results you are presented with, and even the advertisements that are shown to you online. AI is making marketing smarter, connecting consumers to the right products and messages.
One of the most recent forms of advertising to hit the market is Google Performance Max (Pmax), the tech giant's new automated, AI-driven campaigns. PMax allows advertisers to access all of Google's ad channels at once with a single campaign, driving performance based on specified conversion goals. Google say that with the use of their automation technologies across a variety of areas these campaigns are able to deliver more conversions and value for money. Similarly, digital audio advertising campaigns are utilising AI, with a rise in predictive audiences. This targeting allows advertisers to identify groups based on their location, life stage, behaviours, and interests. You can then narrow down on specific desired audiences, identify podcasts they are likely to listen to, and deliver your ad during their listening time. All of this is powered by artificial intelligence.
2. Short videos
TikTok and Instagram Reels are taking over social media feeds and consumer attention. There is no question that this format will only continue to grow in 2023. For dealerships to stay relevant they need to appear in the channels and formats where customers are. The good news for businesses is that short video formats are making their way into social media management tools and schedulers, so it will become even easier to plan and post content in advance. If you are yet to dip your toe in with short video, now is the time to consider it. Our advice to dealers is to start familiarising themselves with reels and TikTok content to gain an understanding of the format and appeal. Following this, we recommend you speak to your Digital Content Manager and start experimenting with short videos. Test and learn your way to success in these powerful platforms that are earning so much time and attention.
3. Off-screen time
With Covid lockdowns a thing of the past, consumer mobility and commuter activity mean potentially less screen time. Our marketing efforts for the last few years have heavily focused on those micro-moments engaged on devices or desktops. Now, however, we need to consider how we reach consumers off-screen – or away from their personal devices. The two big channels that will likely increase in popularity for 2023 are digital audio advertising (music and live radio streaming and podcasts) and digital-out-of-home advertising (billboards, small format ads at train stations, shopping centres, and service stations). Changes to technology and consumer habits mean that both digital audio and digital-out-of-home advertising are now easier to arrange and more cost-effective than ever. Being able to drill down on specific audiences and locations means advertisers can reach customers when they are shopping, commuting, or out and about, without worrying about large media wastage. Expect to see both these channels truly take off this year.
4. Focus on foundations
While it is easy to get distracted by the metaverse, the reality of digital marketing is that the foundations are still what will drive results for most businesses. Trusted marketing staples like your website, SEO, email, social media, community and reputation management, and digital ads will continue to bring in the bulk of your vehicle leads. For this reason, whilst encouraging you to be open to new ad types and techniques as they hit the market, and to regularly re-evaluate your strategy, we also recommend staying true to what you know is working for your business. Our native Digital Content Managers (DCMs) are on hand to work with each individual dealership to develop effective campaigns and content appropriate to each business and culture. As part of this, dealers receive top tips of the month and "dealer content of the month", which is all about showcasing the best-converting content across all the Geronimo dealer websites globally.
News & Blog