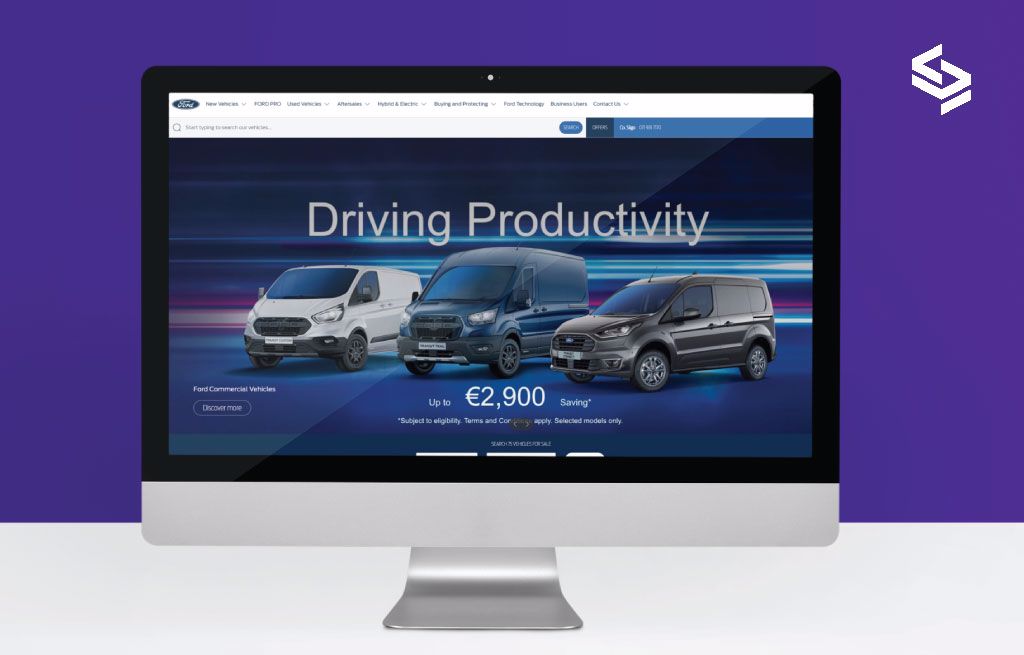 The Geronimo retail user experience
When it comes to attracting digital traffic, having a new website may help you look better than your competitors but it won't necessarily solve all of your challenges. The Geronimo Programme includes several key features to boost your business including the design and creation of meaningful and engaging content that will add value to the products and services that you offer.
Geronimo's custom-built, multi-tier Content Management System (CMS) allows the OEM and individual dealerships to work collaboratively and solely to build and maintain effective web content through a flexible and intuitive user interface. Every word, area of content and image is maintained through this CMS. Developed in-house the CMS was built on the understanding that not every employee within a dealership has a marketing background or prior training. We also understand that each culture has its own requirements of the programme. It is therefore designed to be very intuitive to use with a real-time view of what can be edited in the dealer's local language.
The development teams at Geronimo actively find, test and deploy the latest development technologies. These improve internal development efficiencies, allow new features to be released more frequently to customers, and continuously improve the customer user experience.
Though important to your customers, search engines don't rank your website based on how modern and visually immersive your website is. After all, 91% of content on the web gets no traffic from Google, so it's crucial to find a way of attracting organic traffic connected to your products and services.
In the past, in order to rank on Google, pages could be purposively filled with content written from plugged keywords with many backlinks. Google's algorithm wasn't as sophisticated as it is today. Today, there is a high level of complexity when it comes to search engines. The progress of machine learning and artificial intelligence technologies has made it possible for Google to automatically analyse content on a much deeper level. Even more so with AI text detector websites such as ZeroGPT. This means the search engine platform can gain valuable insights about readability, quality of content and relevance to users. What that means to you is that there aren't many methods left for 'cheating' the system. As a result, there is a need to prioritise your customer's online user experience above everything else, ensuring it meets all the requirements of the preferred search engines.
In order to meet these requirements, it is crucial to ensure that all visitors are catered for, no matter what device they may be using. Mobile users are now responsible for the majority of all online traffic. Google and other search engines have emphasised the importance of websites becoming mobile-friendly. With this at the forefront of our minds, our platforms have been developed to have an attractive and responsive design and provide a seamless experience to visitors using a desktop, phone or tablet.
Maintained in-house, Geronimo's platforms are specifically developed to evolve in order to support our clients by allowing centralised content management on behalf of the OEMs whilst allowing each retail business to make each site unique.
One of the key features of the Geronimo Programme is our website platform which utilises the latest technologies to offer a fully customisable dealer website that aligns with evolving OEM brand requirements. Using Microsoft's latest development technologies, we are able to separate the view of the website from the business logic and code. What this means is that we can customise the website's style and layout without sacrificing the functionality of the website. This ensures that all OEM clients and dealers are treated equally and can easily migrate onto new styles and receive new features at the same time, no matter where they may be in the world.
News & Blog